Wonders of Science
To mystify, muse and make lasting impressions!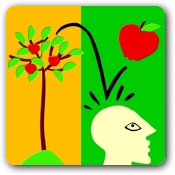 From gravity-defying ball to magical ropes, from pin beds to balloons that don't burst even when pierced, from 'Light swords' to optical illusions, this three-hour workshop with its many other science demonstrations is set to mystify, muse and make lasting impressions of the many wonders of the world of Science among the young and old alike. In this workshop, you will get an opportunity to participate in, ponder over and probe into a rich potpourri of scientific activities. So, come, see, touch and feel and let Science amaze you!

Benefits of this Seminar

To appreciate that 'magic' is science and science is magical!
To be thrilled by the science demonstrations and be motivated to find out more
To understand the science concepts and explanations of some of these demonstrations
Contents

A series of physical science demonstrations involving topics such as kinematics, moments, optics, pressure, magnetism, sound and many others.

These demonstrations will be infused with asking thoughtful questions to promote thinking.

Don't just demonstrate, motivate!


Profile of Facilitator: Dr Ho Boon Tiong, PhD


Boon Tiong has been involved in science education for the last 20 years. He was a teacher for 7 years, then a Gifted Education Specialist with the Ministry of Education for 6 years and for the last 7 years, a professor with the University. For 4 consecutive years since 2000, he was conferred a Fellow with the Teachers' Network of the Ministry of Education.

His wide ranging research interests include teacher education, science education, teaching of thinking, cognitive coaching, and personal and organizational development. He is a much sought after speaker and workshop facilitator for his creative mind, lively humour, and enthusiasm.
Schedule: ½ day (3 hours)

Recommended class size: 40 - 80 participants