Seven Rs – How To Teach
So That Learners Remember
An Effective Way To Teach For Maximum Retrieval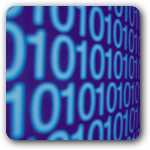 In this workshop, participants will be introduced to an effective 7Rs pedagogical framework for teaching for learner long-term memory. The framework uses brain-based strategies of learning that help learners remember what they learnt so as to allow for maximum retrieval later. Participants will have opportunities to experience these 7Rs and apply them to their own area of teaching. The 7Rs are Reach, Reflect, Recode, Reinforce, Rehearse, Review and Retrieve.

Benefits of this Seminar

To provide teachers with a pedagogical framework for teaching for learner long-term memory


To help teachers be familiar with the principles and strategies of this framework


To provide opportunities for experiential learning and direct applications to teaching

Profile of Facilitator: Dr Ho Boon Tiong, PhD

Boon Tiong spent 21 years as an educator, including 7 years teaching in schools, 6 years in the Gifted Education Programme of the Ministry of Education and the last 8 years as a university professor.

His expertise in pedagogical and andragogical knowledge coupled with his passion in wanting to work with teachers made him a much sought after speaker and workshop. He is well known for his creative mind, lively humour, and enthusiasm.

For four consecutive years, he was a Fellow of the Teachers' Network of the Ministry of Education.
Schedule: Half-day (9 am to 12 noon or 2.30 to 5.30 pm)

Recommended class size: 40 participants