Myers-Briggs Type Indicator®

(for Effective Team-Building)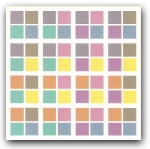 The Myer-Briggs Type Indicator®, an internationally recognized Personality Profiling System with more than 50 years of research has diverse applications in career guidance, coaching, counseling, education, leadership development, marriage and relationship counseling and team building. In this 2-day seminar, participants will score their own preferences and know their own personality types and explore how they can be effective team players.

Benefits of this Seminar

To select teams, task forces, and work groups with sufficient diversity to solve group problems


To help group members recognize, appreciate, and make use of the strengths of each type in the group


To help group members grow in their own development as each learns from the skills of others


To conduct meetings so as to take advantage of the contributions of each type


To help those who work or live together to understand how previously irritating and obstructive differences can become a source of amusement, interest and strength

Profile of Facilitator: Dr Ho Boon Tiong, PhD

Boon Tiong is a fully qualified and accredited administrator of the MBTI. To date, he has conducted numerous MBTI seminars for various organizations including schools, MOE, MINDEF and the People's Association.

He spent 21 years as an educator, including 8 years as a university professor and has held various positions of leadership.

He is a much sought after speaker and workshop facilitator for his creative mind, lively humour, and enthusiasm.
Schedule: 2 full days (9 am to 5 pm)

Recommended class size: 30 to 80 participants