Experiential Learning
Enhancing Learning and Reflection through Fieldtrips and Learning Journeys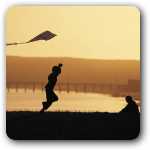 Often, teachers who had brought their students out on fieldtrips and learning journeys lament that their learning and reflections are shallow. How can teachers maximize student learning in such situations? This workshop aims to train teachers on how to use the theory of Experiential Learning (Kolb, 1984) to design, develop and implement school-based programmes. Follow-up sessions involving coaching on the implementation and monitoring of the programmes is highly recommended.

Synopsis of this Workshop

What is an 'Experience'?


Experiential Learning Models


Criticisms of Experiential Learning


Characteristics of Experiential Learning


F.A.R. Principles of Experiential Learning


Effective Questioning


Reflection


Types of Knowledge & Cognition


Structure of Learning Process, Knowledge & Fields of Inquiry


Hands-on Practice on designing and developing school-based programmes

Profile of Facilitator: Dr Ho Boon Tiong, PhD

Boon Tiong has been involved in education since 1986. He has consulted with many schools on diverse areas such as Action Research, curriculum development and assessment, Problem-Based Learning, Effective Pedagogies & teacher professional development programmes.

Dr Ho also serves in many professional bodies such as the Educational Research Association, Singapore, the Association for Supervision and Curriculum Development, Singapore and the Science Teachers' Association of Singapore.

He is a much sought after speaker and workshop facilitator for his creative mind, lively humour, and enthusiasm.
Schedule: Two to four sessions of 3h each or its equivalent

Dates: To be advised (Do book dates early to avoid disappointment)

Recommended class size: 20 to 40 participants

Venue: Host School