Art of Questioning
Beyond techniques & routines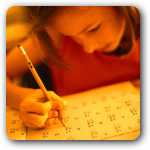 Questioning is perhaps the single most important teaching act. When we ask the right questions, we get the right answers and promote thinking. In this programme, participants will learn how to go beyond simple and effective questioning techniques and routines into asking thoughtful (Beyer, 1997) and essential questions (Wiggins & McTighe, 1998) for deep understanding and impactful learning.

Benefits of this Seminar

To appreciate the need and importance of asking good, thoughtful and essential questions


To be equipped with the knowledge and skills of asking good questions


To understand the relationships between questioning and learners and learning styles
Contents
Asking questions – a real challenge! Simple but effective techniques and routines
Crafting thoughtful and essential questions
Questioning & Learning and what research says about them

Profile of Facilitator: Dr Ho Boon Tiong, PhD

Boon Tiong has been involved in education for the last 20 years. He was a Gifted Education Specialist with the Ministry of Education for 6 years and for 4 consecutive years since 2000, he was conferred a Fellow with the Teachers' Network of the Ministry of Education.

From 1999 to 2006, he was a university professor and his wide ranging research interests include teacher education, science education, teaching of thinking, cognitive coaching, and personal and organizational development.

He is a much sought after speaker and workshop facilitator for his creative mind, lively humour, and enthusiasm.
Schedule: Two full days or four half days

Recommended class size: 20 - 40 participants